Shopping Basket
Your Basket is Empty
There was an error with PayPal
Click here to try again
Thank you for your business!
You should receive an order confirmation from Paypal shortly.
Exit Shopping Basket
Priory St, Ware, Hertfordshire
Helping you find Health & Happiness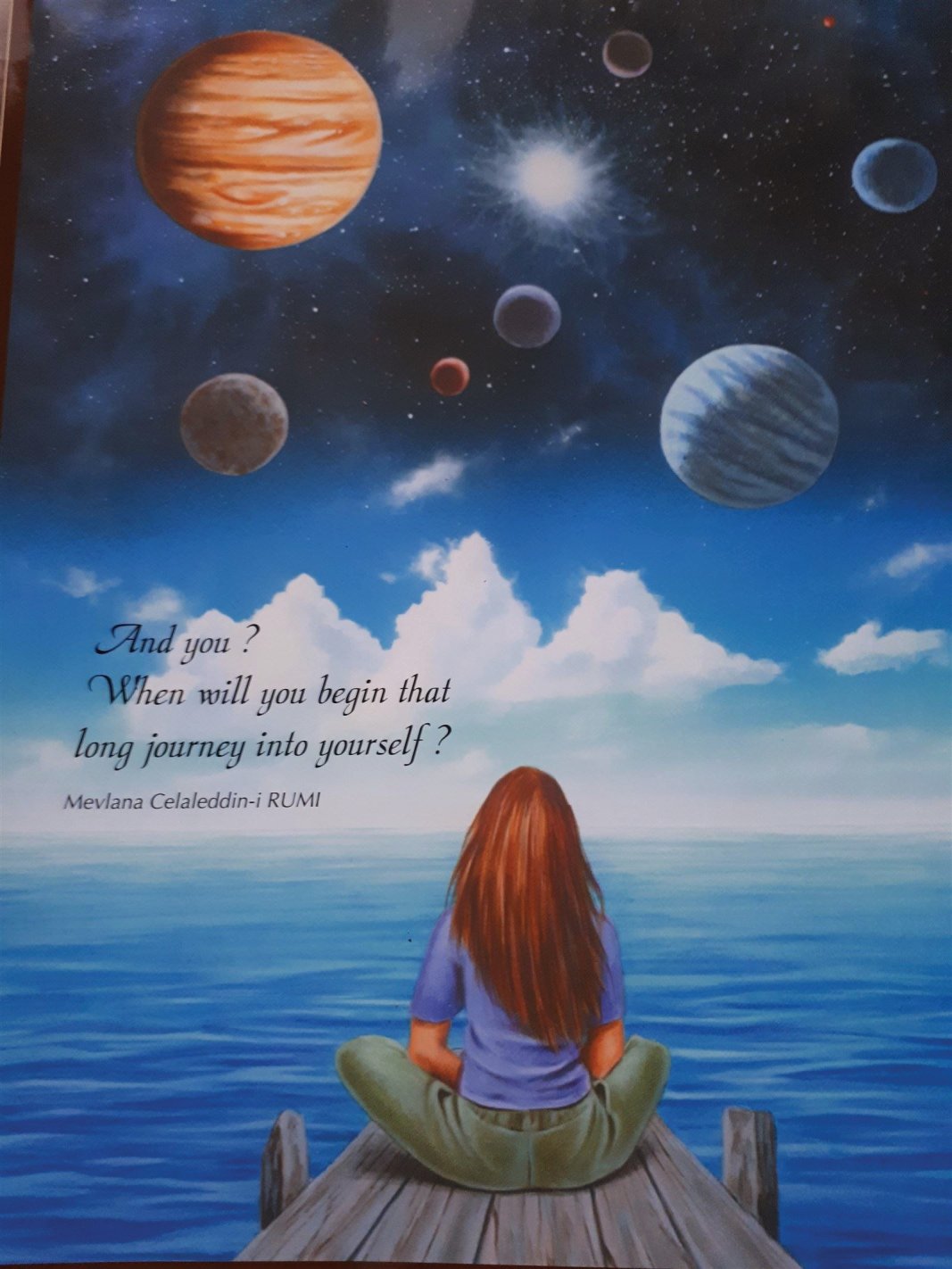 Is there something that is just not happening in your life that you want so badly? My experience of life is that there is always a good reason why things are not happening as you would wish. My belief is that life, the universe, God or whatever you may call the creative force behind our reality has always got our best interests at heart, even when it involves us learning hard or painful lessons. The saying 'every cloud has a silver lining' has been proven to be true over and over again, even with deeply painful experiences.
If you are being held in job, relationship or situation that you would rather not be in, find out what there is to learn about yourself or what deeper wisdom could be trying to reveal itself. We often think that 'if I could just be in a different job, relationship or situation, I would be much happier'. However the problems you perceive will surely follow you wherever you go  because they are caused from within. We attract the reality that matches our own beliefs; so if you believe that people are unkind, that is what you will experience. If you believe that you are unlovable, you are unlikely to experience true, abiding love in your life. If you believe that true happiness is unachievable, guess what..?
Beliefs are laid down very early in life, before the age of 7. They are then added to and modified by repetition and the creation of habits. They can be positive beliefs, such as 'I can achieve anything I put my mind to' or limiting beliefs such as 'I can never get anything right' or 'I am unlovable'. Either way, you will attract what you believe in, because that is how your brain is wired. The Reticular Activating System or RAS as it is also known is the part of your brain that takes what you focus on most (i.e. what you have told it is important to you) and creates a filter for it. So that out of the trillions of pieces of information that it filters every day, it only presents to your conscious mind the bits important to you. Or in other words, in an infinite field of possibilities, you will only get what you expect to get. You may be aware of some of the self-sabotaging beliefs you hold , but some you may  not be aware of because they are buried deep in your subconscious mind. The best indicator is to look at where your life flows well and the areas where it does not flow well. The latter is a strong indicator that there are limiting beliefs operating.
It is important at this point to note that you can change that subconscious programming. The Journey™ method developed by Brandon Bays is one very effective way of getting to the core life experience that set the limiting beliefs in play and realising that they are outdated and no longer serve you well. Through conscious intervention with the subconscious mind, you can then access the deeper, more empowering truth about your own inner potential and this becomes the new operating system for the RAS.
So if you are willing to do the internal personal development work to discover what is truly holding you back the silver lining is that you discover a deeper, richer, more empowering version of yourself which in turn will enrich your life experiences from that point.
Sometimes it seems that life throws us a curve ball, just when we were enjoying our current life situation. It may be difficult for a while to see the justice or the benefit in what may appear a cruel or unnecessary turn of events. We may struggle to let go of the version of reality that we had so invested in, to see the benefits of what it is being replaced with. I think it is useful to look to the natural world in these situations and understand that nature creates, forms, brings to fruition many beautiful states of reality. Then in the natural course of the cycle, it breaks down, destroys, lays fallow and then starts the whole creation process again. We are also organic creatures, part of the energy flow of creation and as much a part of this creative cycle as the natural world. I see that when one form of reality has run its course or served its purpose, a higher consciousness then steps in to break that down or remove it from us, so that a new opportunity for growth and nurturing can arise.
I have observed this with both natural and personal disasters; it often brings out the kindness in people's natures, motivates new ventures for the greater good of the self or humanity and highlights what needs to change in order to bring about a better world.
It may be difficult to see the benefit in for example losing a life partner, parent or family member, we may feel angry or devastated about this loss and it is important to honour these feelings and take the time to grieve. In this way, we allow our natural emotions to flow through us and be released. When we do not allow our emotions to be expressed; if we avoid them or distract ourselves, they interrupt the natural biochemistry of the body, causing blockages at a cellular level which can eventually result in dysfunction of the body, illness or disease. The natural programming of the body is to maintain homeostasis or balance in all of its functions at a physical, mental, emotional and spiritual level. The only thing that prevents this balance is when we hold onto versions of our story from the past, or future versions of our story that we would like to materialise. Non acceptance of 'what is' is like having an argument with reality. it keeps us in resistance and as the saying goes: 'what we resist, will persist'! (Carl Jung). It's the same principle as 'what you focus on the most is what you attract more of'. So take the time to honour and grieve for your loved ones, then lovingly make the decision when it feels right for you, to move on with your life. Not moving on is like a form of self-abuse, to refuse to look for happiness in your life points to deeply self-sabotaging emotional drivers that are keeping you trapped in this state - something to reflect on if this applies to you.
So to return to my original point that I believe there is a purpose for the greater good in everything that either happens or doesn't happen; it may take some time maybe even years for that greater purpose to become apparent. However if you are willing to suspend judgement and focus on what's good in your life, you will find true peace of mind and happiness in each moment. Go well, may you find the peace and happiness in your life that you truly deserve.
References
1. Bruce Lipton talking about this: https://www.brucelipton.com/blog/4-ways-change-your-thought)
2. There are also lots of other useful resources here: https://www.brucelipton.com/other-resources#belief-change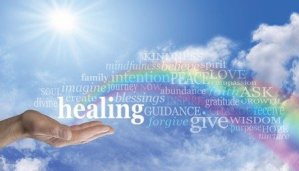 The following is a description by one of my Journey clients, of her experience of healing through Journey work. It should be stressed that everyone experiences Journey work differently because of the different and unique ways our minds process information, but this is a wonderful account of one person's Journey to healing. 
The Journey - My Journey
Three years ago I developed post traumatic stress (PTSD) after a relatively minor scalding accident on a flight from business in Moscow. Boiling coffee was spilled all over my right thigh... I was not given any first aid and until landing three hours later, was treating myself with ice in the aircraft toilet... When the blisters started developing and I looked at myself in the mirror seeing sheer horror in my eyes, I knew I was in trouble... In my own mind I was referring to another scalding accident when I was three. That accident left me fighting for life for weeks. This was followed by a year of skin graft operations to save me from disability. Consequently 25% of my body is severely scarred, forever...
This, small by comparison wound was slow to heal, like all scalds. It was six weeks before the dressings came off. But that wasn't the real issue. Without a warning, a powerful and overwhelming "feeling" like nothing ever before started flooding my consciousness, so powerful that I could only describe it as a tsunami of an unknown emotion. Out of the blue, it would grab me by the throat and leave me shocked and in tears. I worked then in a demanding role... Normally I loved my job but after the flight accident I started feeling under enormous strain and under toxic stress... Three months after the accident on the flight I could no longer pretend all was well. I could not continue working and went off sick with PTSD...
Just before I broke down, I spoke to my Mum. She told me that after the childhood accident I was not admitted to a hospital... She told me how I was cared for at home, with drips and transfusions directly from my parents... How I was on and off unconscious for six weeks... How Mum was afraid to wake up for fear of finding me dead in the morning... Well, I suppose it was the harsh reality of the 1957 communist Poland - they were not to waste resources and medicines on a child that was to die, were they?
The trouble (or blessing?) was that I did not know that I wasn't admitted to hospital, uncared for, rejected by the professionals and left for dead. I was too young to remember and as my parents saw their kid recovering well, developing OK and doing alright in school and life in general, why would they want to remind me of the neglect?... Consequently, I didn't know until I was 58 years old, when my Mum told me after my flight accident. When Mum told her story, I don't know why, but it felt like the ground slipped from under my feet... things started troubling me then even more and finally I just couldn't carry on as normal.
The truth was, the child-me inside my subconscious knew about the neglect, she was angry with the people who left her for dead, she was even troubled by it... Except that the adult-me didn't have a conscious memory of it all and the child-me couldn't tell the adult the truth.
First I thought I just needed "a rest". So I did rest... Well, at least I tried. But I could not sleep and was forever anxious and afraid of something... Everything really! I had fear stuck firmly in my belly even though I did not know what I was afraid of. As days went by, I knew I needed to do something to get better as by then I realised that I must be experiencing a delayed post traumatic stress related not to the minor scald on the flight but the major scalding in my early childhood. The two scalding accidents somehow synergised in my subconscious and the flight accident triggered something... As if it said to me: "enough is enough, you can no longer pretend that THAT trauma is not bothering you again". I needed healing.
So I started searching for help... Talked to the doctors, engaged in counselling, got some medication. My GP referred me to a psychiatrist and she understood I would not recover unless I could sleep; the antidepressants she prescribed for sleep prepared the ground for the "major works"...
Then Sandra stepped in. She supported me through the PTSD struggle as a friend but she could clearly see that whatever I was doing, wasn't working. Sandra then suggested I try The Journey, a visualisation therapy which she is trained in. Sandra is a friend, but I knew her for years in her previous scientific role in GlaxoSmithKline and trusted her as a professional, in her changed profession as a health and well being therapist. I didn't know anything about the therapy but would try anything to get out of the hell I was trapped in...
So I read about The Journey. I always believed in the power of mind so the theory sounded very encouraging to me. Then Sandra took me on it... The Journey session took only three hours but it was a very powerful healing process. Three hours of challenging myself in my own mind in, what I can only describe as visions or dreams. Jumping through imaginary fires, dropping down imaginary vertical tunnels, jumping off cliffs and over furious sea waves, onto a beach, resting by the fire? I now think nothing of such adventures!...
That's when the real work began. There, by the fire on a beach the adult-me met the child-me, the child-me met the hospital doctor, the one who left her for dead... The three year old child-me punched him, kicked him to the ground, asked him to get up and go back into the darkness, where he belongs... It was quite comical actually!... And all that within the safety of my own mind. I met Mum and Dad by the fire too, and all the people that matter. Then the child-me and the adult-me gave each other a hug.; finally the child-me felt safe with the adult-me... But before the end of the session I found a big pot full of black thick goo... Sandra wanted me to wash it away or maybe suck it out with vacuum... I couldn't, it was too thick. I couldn't pour it, or take it out with my hands, wash it or suck it out...
It wasn't the end though. For two weeks after the session my head was still "on fire". A few days after the therapy my silver rings turned black! I knew from my brother, who is a jeweller that some people's skin polishes silver and others tarnish it. Mine always polished my silver. He loved me wearing his jewellery because my skin made it shine... Until now! Some powerful physical processes must have gone on in my body to release substances through my skin to blacken the silver. It made me realise that the "feelings of trauma" must have been stuck in my cells' memory all those years and were only released following The Journey.
Finally, after two weeks I started feeling better. I still went through a number of fights in my mind to sleigh lots of "dragons, monsters and scary anacondas" that represented my fears and phobias... I used Sandra's visualisation technique on myself, just as Sandra did during the initial Journey... In the end I forgave the doctor and let him rest in peace. I forgave my Mum and Dad too, that they did not protect me from the horror I went through, even though I never thought I had anything to forgive them for - they did so much for me! Still, Sandra asked me to check and once I did, I knew it was the right thing to do.
Then the black goo... It was there for two weeks, too, until I finally managed to "vaporise" it with an imaginary laser. No more legacy of trauma... No more fear... No more anger or anxiety.
I know, it all sounds bizarre but it was a real process. Real to me and that's all that matters.
I cannot thank Sandra enough, a skilled and empathetic professional for giving me freedom from the effects of deeply seated trauma.
Now I don't only feel free - I am free! Thank you Sandra ❤️
 I would encourage anyone who'd like to resolve some troublesome emotional or mental issues in their life to try The Journey, a visualisation therapy. It has scientific credentials and more and more psychotherapists practice it. I know that because I've recently needed psychotherapy again, when, after a corrective surgery on my old scars, I developed some "mushy" feelings and "wobbly knees" again... The hospital psychotherapist was very interested to hear about my experience of visualisation; he knows of it and recognises its positive effects. Still, without any bias I can say with my hand on heart that The Journey healed me, whilst counselling, medication or therapy just helped.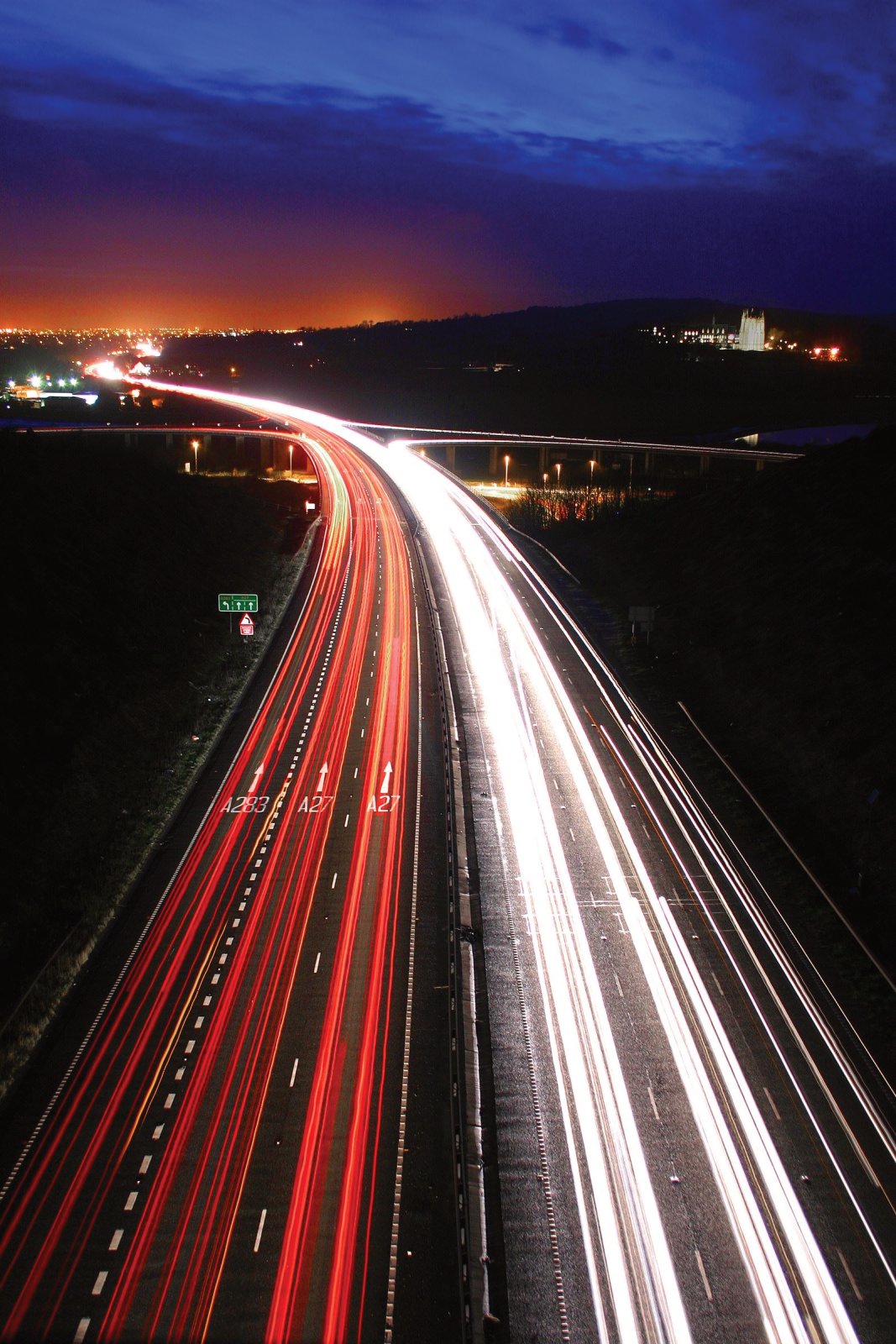 We are all in such a rush these days - I've just driven home in rush hour traffic, where everyone on the road was in a tearing hurry to get somewhere and woe betide anyone in their way!
The theme of always seeming to be in a rush has come up strongly for me recently. A few weeks ago I was given a very salutary lesson in just what the consequences can be when the car in front of me unexpectedly stood on the brakes and I was very quickly made aware of what happens when you dont keep a safe stopping distance behind! The inevitable crunch happened, no-one hurt thank goodness but the upshot was that my car was written off as uneconomical to repair.
The impact not only on my beautiful car which I loved, but on my daily life over the last few weeks has been enormous. From the strong emotions this incident has thrown up, to the practicalities of having to find another car and stay mobile because my work and leisure activities depend on it, there have been many repercussions.
And yet my inner wisdom knows that this sledgehammer event came to teach me a great lesson, something that I have actually wished for; to be able to live from a place of inner peace and tranquility whatever is happening externally. I wished for the ability to truly take life in my stride and not be drawn into self-imposed conditions which themselves create unnecessary pressures in life.
So when I view this incident 'from the balcony', the picture opens out and I can see that the teaching it brings is deep. It brings my attention to a realisation that inner peace comes from a slowing down so that each moment can be enjoyed on its own merit. Stuck in traffic? Late for an appointment? Accept it.. enjoy the opportunity it brings to listen to some lovely music or tune into your body/mind. The mind/body gets lonely when you dont pay it attention  to it you know! When you don't listen to the vital messages it tries to communicate to you about the state of your own life, health and well-being.
When we rush through life, we fail to enjoy the only moment that really matters - this moment. Think about it - the only problems we truly have are all either in the past (and we still torture ourselves with them time and time again!) or in the future (screenplays we run of fearful events that probably won't even happen)!
Try it now. Focus your attention on this moment; the sounds, scents, images, feelings. Let the past and the future fade away, stay in the present. And in the next moment, and the next. Notice what happens to your mind and body. When you turn your attention inwards (mind and body) it will always reveal the truth of what is going on for you. You may find a calm, stillness that you did not know was possible for you, or your mind may try to distract you back to its incessant loop of fear, doubt and judgement. In truth, your mind can be your master or your slave.
If you have allowed it free rein, it will run down rabbit holes of projected fearful consequences and give you no peace. But the mind will respond to your instruction if you decide to give it positive directions on what to think and how to positively support your life. You will need to reinforce these messages frequently for a while, until the new directions get really embedded. The point is that it is possible for you to master your mind, not be it's slave.
I give you my story as food for thought. You may learn from my mistake, but the likelihood is that you will need to experience the lessons that are important to your self-development in a shape and form that is appropriate for you.
So I am working on checking out of the unrealistic busy-ness of life, finding a balance that is comfortable, practical and still stimulating. It is definitely still work in progress, the old patterns take time to die away but this is my intention. I encourage you to make conscious choices that support your own health and well-being. Often there are more choices available than we realise or are willing to consider. Be the master, or be the slave. Which is it?
The concepts referred to in my earlier post on 'Time' are actually based on research and observations by scientists such as Bruce Lipton PhD who wrote 'The Biology of Belief'. He observed that the sub-conscious mind is a repository of stimulus/response tapes derived from instincts and learned experiences when we are just small children. Researchers at Kyoto University's Primate Research Institute found that baby chimps learn simply by observing their mothers behaviour. The conclusion reached was that in human children also, the fundamental behaviours, beliefs and attitudes we observe in our parents become 'hard-wired' as synaptic pathways in our sub-conscious minds.
As children, we do not come with a manual on how to deal with new experiences and so our interpretation of life is based on a very limited knowledge base and the opinions, prejudices and beliefs of those in our environment. The sub-conscious mind is like a programmable 'hard drive' into which our life experiences are downloaded to produce automatically generated 'stimulus-response' behaviours.
It will play the same behavioural responses to life's signals over and over again throughout our life, despite our conscious, adult mind knowing that the behaviour is unhealthy. 
The good news is that new developments in energy psychology or 'neuro-linguistic programming' have demonstrated that it is possible to access the original memory of the life event that caused the unhealthy behaviour programming, release the emotional charge holding it in place and reprogramme in more healthy and resourceful behaviours and beliefs. Journey work makes use of this technique also.
The underpinning negative beliefs held in our sub-conscious mind are also responsible for sabotaging our potential for success, happiness and good health; because however much our conscious mind may wish these things for ourselves, if the underlying programming contradicts this there will always be a degree of resistance and the sub-conscious mind will relentlessly continue with its automatically programmed responses.
Hence if the underlying belief is that 'there is never enough time', we will be sub-consciously drawn towards a set of circumstances that confirms this! Research in Quantum physics also supports this; demonstrating the power of thoughts to physically influence events and outcomes. (Ref: 'Its The Thought That Counts' by David R. Hamilton PhD). 
Time.. all have the same amount of hours in the day, yet some of us seem to have more free time available than others! How much of this is self-inflicted and how much is unavoidable? 
I always seem to be in a hurry, no matter how much free time was originally available; so I ask myself is this a belief I have that there is never enough time, so that sub-consciously I fritter away any extra time I have to ensure that my belief always holds true!
Beliefs are very powerful. They are formed when we have a strong emotional response to an event and are not able to healthily express these feelings. As a result we formulate new 'rules' for ourselves to keep us 'safe' in future, and these sit in our sub-conscious, driving our behaviour in ways that may not be truly supportive to our best interests. Its like having a virus in our computer programming, silently sabotaging our ability to be truly happy and successful. 
The good news is that Journey work is really effective at pin-pointing the life experience that caused the unsupportive behaviours and clearing them out, so that the deepest truth and truly supportive beliefs can now become our new operating system! 

If you know that there are unhealthy behaviours holding you back from true happiness and success, contact me for a chat to see if Journey work is right for you. Call: 07711 382117
Why and how Journey work can help you to achieve your full potential and find true happiness! 
Taken from www.thejourney.com: 
Journey work – Scientific Basis
The Journey is a globally recognized and critically acclaimed healing and transformational process to awaken you to your true potential. To date, hundreds of thousands of people worldwide have experienced this simple, yet powerful step-by-step process overcoming a wide variety of challenges from physical ailments to emotional trauma or shut down, relationship problems and career performance issues.
Brandon Bays (the founder of the Journey process) recognized that her direct experience of healing has taken cellular science one step further by expounding upon the work of famed endocrinologist Dr. Deepak Chopra and renowned cellular biologist Dr. Candace Pert.
Dr. Deepak Chopra who made a life study of successful survivors of illness found they had two things in common:
1. They were able to access something beyond the mind to stimulate healing; Chopra calls this 'Infinite Intelligence'.   
2. They were able to let go of memories stored at a cellular level.
Cells in the body regenerate at different speeds. In the eye they take only 48 hours, whereas cells in the liver take 6 weeks to regenerate. The question is: what stops these cells from regenerating healthily? Dr. Chopra postulated that memories can be stored in the cells and can cause degenerative disease patterns to be passed on, preventing healthy new cell replication.
Dr. Candace Pert went further in her book 'Molecules of Emotion' which describes her Nobel Prize nominated research on "how emotions affect our bodies at the cellular level". If trauma and negative emotions are not resolved, they become physically stored as a cellular memory, preventing those cells involved from playing their part in the constant chemical communication taking place within the body.
In other words, when emotions are suppressed, a specific biochemistry is released into the blood stream and blocks certain cell receptors, which are then isolated and cannot communicate with any other cells in the body. If these cells remain blocked over time and if disease happens, it's likely to happen in the part of the body where the cells are blocked.
These memories not only 'switch off' these cells, but they can lead to emotional and physical disease years after the events originally occurred. Journey processes can enable one to let go of these memories, 'switching on' your cells, and enabling them to once again regenerate perfectly.
Further reading and references
According to the American Institute of Stress, between 75 and 90 percent of all visits to primary-care physicians result from stress-related disorders. P. Rosch, Job Stress: American's Leading Adult Health Problem, USA Today, May 1991
Stress is the body and mind's response to any pressure that disrupts their normal balance. It occurs when our perceptions of events don't meet our expectations and we don't manage our reaction to the disappointment. Stress - that unmanaged reaction - expresses itself as resistance, tension, strain or frustration throwing off our physiological and psychological equilibrium and keeping us out of sync. If our equilibrium is disturbed for long, the stress becomes disabling. We fade from overload, feel emotionally shut down and eventually get sick. Doc Childre and Howard Martin, The HeartMath Solution (San Francisco: HarperCollins, 1999).
In a ten-year study, individuals who could not manage their emotional stress had a 40 percent higher death rate than non-stressed individuals. H.J. Eysenck, Personality, Stress, and Anger: Prediction and Prophylaxis, British Journal of Medical Psychology (1988).
A Harvard Medical School study of 1,623 heart-attack survivors concluded that anger brought on by emotional conflicts doubled the risk of subsequent heart attacks compared to those who remained calm. M. A Mittleman, M. Manclure, J.B. Sherwood, et al, Triggering of Acute Myocardial Infarction Onset by Episodes of Anger, Circulation (1995).
An international study of 2,829 people between the ages of 55 and 85 found that individuals who reported the highest levels of personal mastery - feelings of control over life events had a nearly 60 percent lower risk of death compared with those who felt relatively helpless in the face of life's challenges. B.W. Penninx, T. van Tilburg, D. M. Kriegsman, et al, Effects of Social Support and Personal Coping Resources on Mortality in Older Age: The Longitudinal Aging Study Amsterdam, American Journal of Epidemiology (1997).
A heart disease study at the Mayo Clinic found that psychological stress was the strongest predictor of future cardiac events, including cardiac death, cardiac arrest and heart attack. T.G. Allison, D.E. Williams, T. D. Miller, et al, Medical and Economic Costs of Psychologic Distress in Patients with Coronary Artery Disease, Mayo Clinic Proceedings (1995). 
A contentious subject! If you ask someone why they chose to hold onto their pain, they can get very annoyed because it is easy to believe that we will always carry our past with us. I have learned (and experienced) that this is absolutely not the case. We have absolute freedom to chose to let go of what is past and refuse to allow it to define who we are now, or to drag past anger or hurt around with us every day. 
Through a Journey process you experience at the deepest level whatever pain you have been holding onto; and if you are serious about wishing to be free of it and live a truly happy life, the process very gracefully leads you to finally let go of all the anger, hurt or fear so that you feel clear and much more peaceful. 
I have witnessed first hand with many clients the sense of relief, happiness and freedom that is experienced once they have finally let go of an issue that they may have been dragging around with them for many, many years. 

It is always an honour to help someone to release themselves from whatever has been holding them back from experiencing true happiness. Having experienced it for myself through many personal journey processes, I love to pass on this gift of freedom to other people!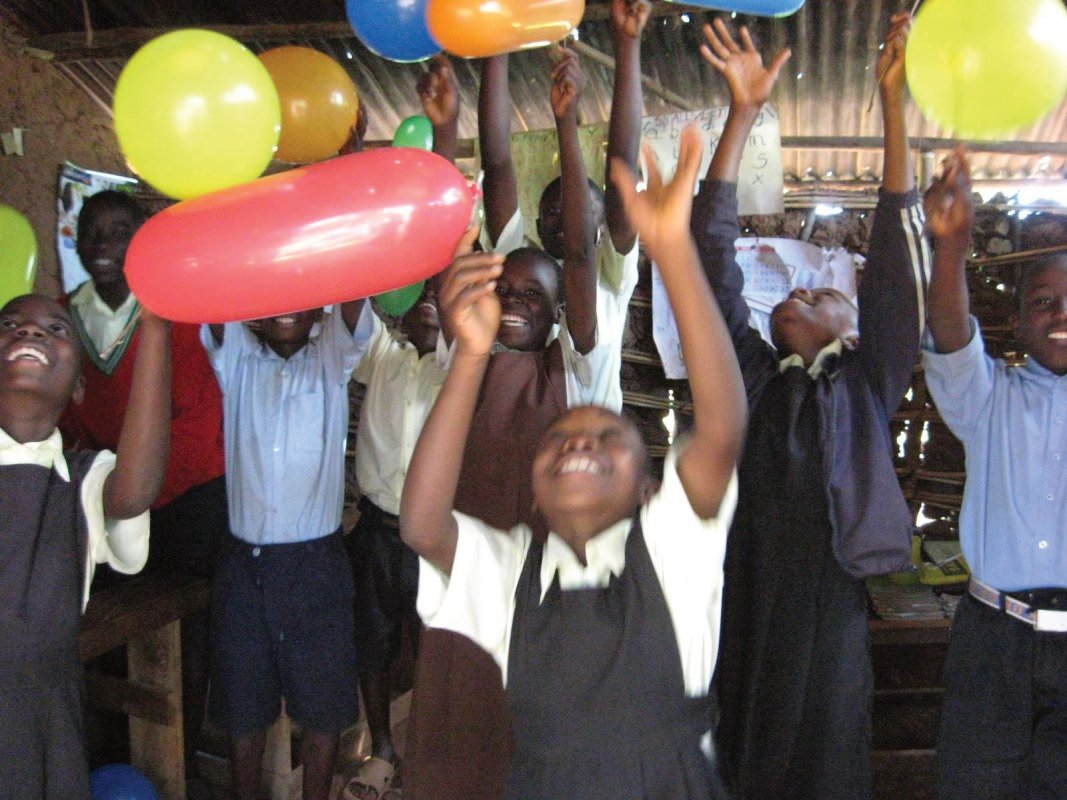 I had the honour of working as a trainer at a Kids Journey day recently here in Hertfordshire. The children were aged between five and eleven years, and had a wonderful mix of innocense and wisdom beyond their years! 
The day started with artwork and games to help them to relax and get to know each other. We talked about what happens when we experience upsetting emotions and are not able to express them at the time. How when we 'stuff them down' or 'swallow them', they get stuck in our bodies and make us feel unhappy inside.
The children get to give each other a mini back massage, and practise sensing where on the back of the child in front of them there might be areas of heat or cold. These indicate areas of blocked energy.
We talk about a time when each of us experienced some sort of upset that left us feeling unhappy, and we draw a picture of this. Then we talk about the sort of healthy resource qualities that would have helped us to deal with the situation far more positively and healthily, such as 'knowing I am loved', 'trust', 'protection', 'safety', 'asking for help'.
The children are then encouraged to 'breath in' each of the supportive resource qualities and then draw a picture of how the situation would have looked if they had had access to these qualities. The second pictures are always brighter, more colourful and have smiley faces :)  Then we have real fun acting out the scenes, with each of us playing a part.. if there are no people parts available, then we play the best chair that we can be, the best desk, the best pair of curtains!
When it comes time for the kids to have their journey processes, we get them really comfortable, so they feel safe. The physical journey is like an exciting adventure inside a spaceship that can travel inside their body and go to the place where the unhappy experience and emotions are stored.
The body/mind always knows what the memory is that needs to be dealt with, and kids are very straightforward in speaking out what the problem was and find it quite easy to let go of any pain and forgive anything that needs to be forgiven.
They look so shiny and happy when they have finished, and I hear that the changes in behaviour once they are back home are quite amazing.
It is such a priviledge to be able to gain the trust and confidence of these lovely little souls and help them to let go of unhappiness they may have experienced in their lives. It also gives me a chance to be a kid again and get playful! It is so liberating to experience again the freedom and innocence of being childlike - try it yourself sometime!
For the last few years it has been a pleasure to give voluntary treatments to clients of CRI (Crime Reduction Initiative) drug & alcohol rehabilitation centre in Hertford. The clients were able to relax and find their own inner stillness in quite a profound way through Aromatherapy massage, Reiki and seated massage. Many of them found that the benefit lasted for several days afterwards, which all helps with chosing a healthier way to live.
Addiction always has an emotional root cause.. the challenge is to uncover the cause and be able to move on from it. In a few cases, I was also able to do Journey work; which allowed one client to let go of the huge guilt and grief felt for the loss of a friend. This person was finally able to forgive themself for something which was not their fault, but which they had taken on responsibility for. It is so rewarding to see someone put down a huge burden they have been carrying around for  so long.
Sadly, I have now ended my service with CRI, as there are new opportunities I would like to pursue. I would like to say thanks to all of the staff at the centre who made me so welcome and supported my time there.
I am just recovering from a full blown flu, which really knocked me for six for a couple of weeks! As I cannot remember the last time I had flu (probably in my 20's), it came as quite a shock to be so poorly! I am convinced that what set it off was a really deep Journey process I had just prior to becoming ill, which felt very raw at the time.Often when you have a holistic healing treatment, there can be a 'healing crisis' afterwards, where your body does a lot of clearing out of old 'stuff' you have released during the healing treatment. This can come in the form of a cold, upset stomach, headache, or in temporary reoccurrence of old symptoms.
It is important to be able to recognise this phenomena, and be assured that once everything is cleared you will feel much better. And indeed as soon as the Journey process was over, I felt much better emotionally; it was just the body that took a while longer to catch up!
While this was happening, I supported myself by using my lovely Aromatherapy oils in steam inhalations, hot baths and massaged into my face, neck & chest. There are specific oils which are anti-viral (Lavender, Tea tree, Ravensara) and respiratory decongestants/ anti-bacterial (Eucalyptus, Benzoin, Bergamot, Sandalwood, Marjoram). I drank lots of fresh honey, lemon & ginger steeped hot water as these are good for the throat too, and I find that up to 2g of vitamin C per day, and Echinacea really help to boost the immune system to aid recovery. Finally, it is really best to listen to your body when it needs to rest and take the time out to let it heal itself. Illness is often the body's way of forcing you to listen to the undercurrent of what's going on in your life and take necessary action once you are well again.
I wish you well!
/