Shopping Basket
Your Basket is Empty
There was an error with PayPal
Click here to try again
Thank you for your business!
You should receive an order confirmation from Paypal shortly.
Exit Shopping Basket
Priory St, Ware, Hertfordshire
Helping you find Health & Happiness
| | |
| --- | --- |
| Posted on 12 October, 2011 at 10:31 | |
Arrived in Nairobi on the 3rd Oct, and travelled onwards to Nyanza county next day. I am here to stay in a rural community and work in the Hill Breeze orphan school for three weeks. The school was founded by Ken Ariri - himself an orphan, who saw in a vision that he should start a school for children who had been forsaken and had no hope of a good future. He works tirelessly to scratch whatever funds he can to feed and provide learning resources for the children. There are three teachers who work voluntarily for very little money.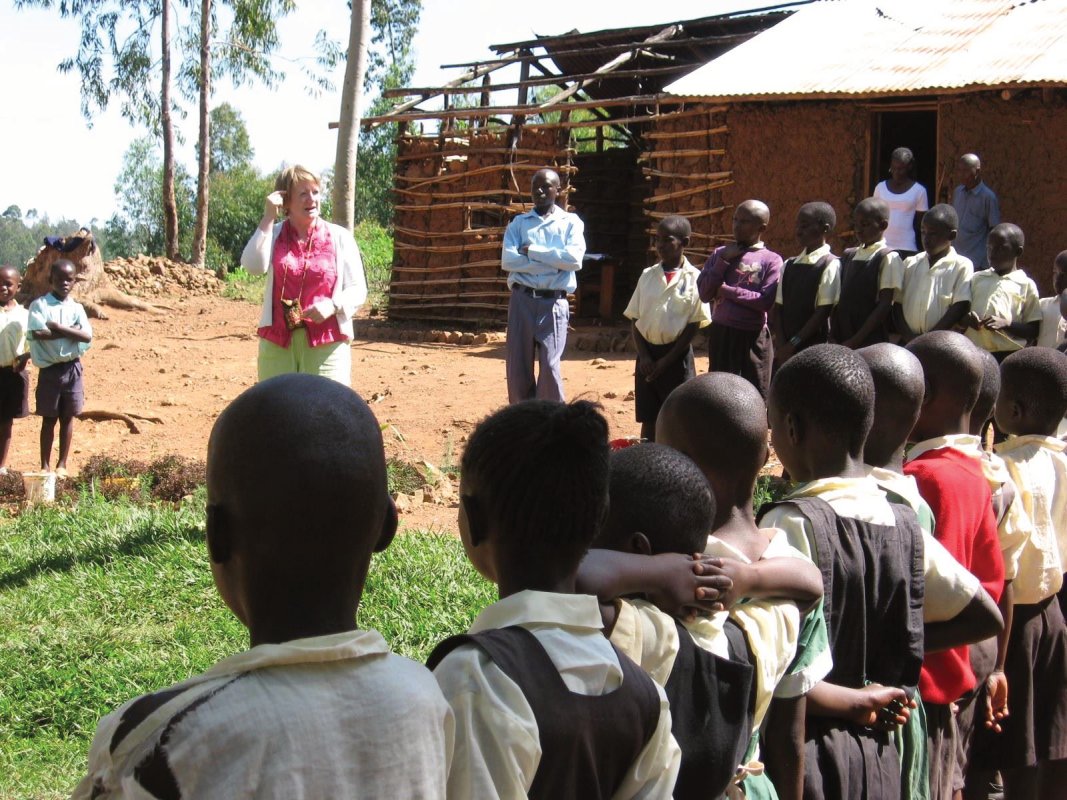 They have been so welcoming and are so impressed that someone from the western world finds them important enough to come and provide support for. The children are so sweet - they range from 2-3 yrs up to about 12 yrs, and come to school at 6.30 am to clean their working environment and start remedial lessons at 7am. They are goggle eyed at having a white person 'mizunga' with them, as many will never have seen one before ) They fight to hold my hand, and touch my hair and skin out of curiosity. I am teaching class 3 (7-9 yrs) class 4 (8 - 11), class 2 (6 - 8). english, science and social studies.

There are four classrooms which were built by the children and some willing volunteers. Made in the traditional way from mud on a wooden frame, the floors are also mud, rocky and uneven, as the school is built on a hillside. The trees (many eucalyptus) provide a shady canopy from the sun, and a lovely aroma too. There is a self-sustainable project providing chickens and eggs to help provide food and a little money for the school.

A meal is conjured up out of no-where for the children at lunchtime - they may get very little at home as many of them are unwanted, being cared for by guardians who make them work for their keep.

I am living in a traditional mud hut, with mud floor too. No running water, everything has to be carried from the river, about 10 minutes walk away. And no electricity either! So oil lamps in the evening and an outdoor shower which consists of a bowl of water in a small enclosure, and a strip down wash!

Toilet facility is a pit latrine - a novelty to say the least (not)! But all things can be tolerated for a short space of time.

I am really grateful to Naraya Urben-Winterfeld who kindly organised this visit for me, and Fazilah Bazari who gave me hospitality when I arrived in Nairobi and is keeping tabs on how I am doing. More to follow. Need to go and get supplies & getback before dark! Much love xx

Categories: Voluntary work

0

/