Shopping Basket
Your Basket is Empty
There was an error with PayPal
Click here to try again
Thank you for your business!
You should receive an order confirmation from Paypal shortly.
Exit Shopping Basket
Priory St, Ware, Hertfordshire
Helping you find Health & Happiness
| | |
| --- | --- |
| Posted on 27 April, 2019 at 15:14 | |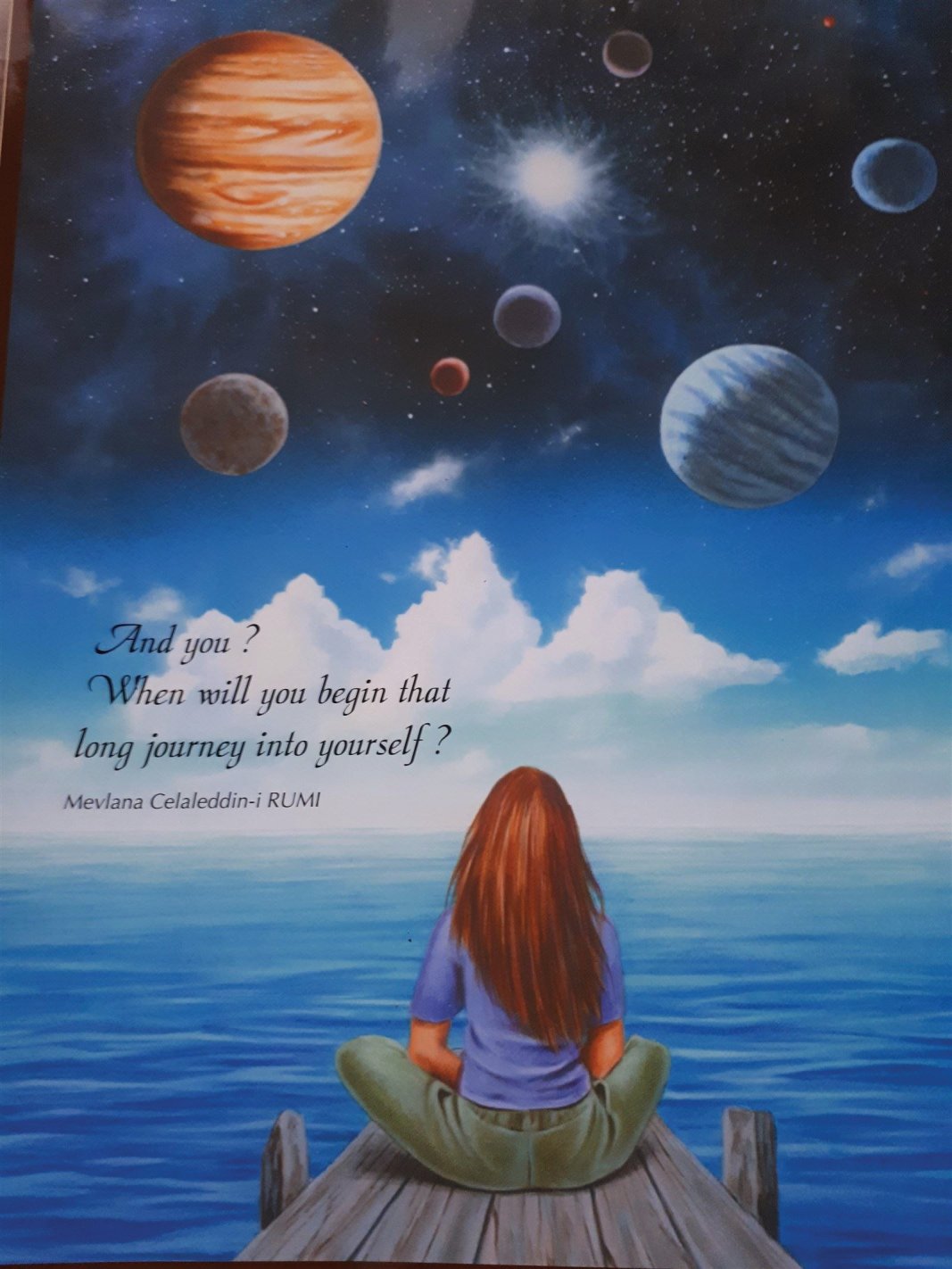 Is there something that is just not happening in your life that you want so badly? My experience of life is that there is always a good reason why things are not happening as you would wish. My belief is that life, the universe, God or whatever you may call the creative force behind our reality has always got our best interests at heart, even when it involves us learning hard or painful lessons. The saying 'every cloud has a silver lining' has been proven to be true over and over again, even with deeply painful experiences.
If you are being held in job, relationship or situation that you would rather not be in, find out what there is to learn about yourself or what deeper wisdom could be trying to reveal itself. We often think that 'if I could just be in a different job, relationship or situation, I would be much happier'. However the problems you perceive will surely follow you wherever you go  because they are caused from within. We attract the reality that matches our own beliefs; so if you believe that people are unkind, that is what you will experience. If you believe that you are unlovable, you are unlikely to experience true, abiding love in your life. If you believe that true happiness is unachievable, guess what..?
Beliefs are laid down very early in life, before the age of 7. They are then added to and modified by repetition and the creation of habits. They can be positive beliefs, such as 'I can achieve anything I put my mind to' or limiting beliefs such as 'I can never get anything right' or 'I am unlovable'. Either way, you will attract what you believe in, because that is how your brain is wired. The Reticular Activating System or RAS as it is also known is the part of your brain that takes what you focus on most (i.e. what you have told it is important to you) and creates a filter for it. So that out of the trillions of pieces of information that it filters every day, it only presents to your conscious mind the bits important to you. Or in other words, in an infinite field of possibilities, you will only get what you expect to get. You may be aware of some of the self-sabotaging beliefs you hold , but some you may  not be aware of because they are buried deep in your subconscious mind. The best indicator is to look at where your life flows well and the areas where it does not flow well. The latter is a strong indicator that there are limiting beliefs operating.
It is important at this point to note that you can change that subconscious programming. The Journey™ method developed by Brandon Bays is one very effective way of getting to the core life experience that set the limiting beliefs in play and realising that they are outdated and no longer serve you well. Through conscious intervention with the subconscious mind, you can then access the deeper, more empowering truth about your own inner potential and this becomes the new operating system for the RAS.
So if you are willing to do the internal personal development work to discover what is truly holding you back the silver lining is that you discover a deeper, richer, more empowering version of yourself which in turn will enrich your life experiences from that point.
Sometimes it seems that life throws us a curve ball, just when we were enjoying our current life situation. It may be difficult for a while to see the justice or the benefit in what may appear a cruel or unnecessary turn of events. We may struggle to let go of the version of reality that we had so invested in, to see the benefits of what it is being replaced with. I think it is useful to look to the natural world in these situations and understand that nature creates, forms, brings to fruition many beautiful states of reality. Then in the natural course of the cycle, it breaks down, destroys, lays fallow and then starts the whole creation process again. We are also organic creatures, part of the energy flow of creation and as much a part of this creative cycle as the natural world. I see that when one form of reality has run its course or served its purpose, a higher consciousness then steps in to break that down or remove it from us, so that a new opportunity for growth and nurturing can arise.
I have observed this with both natural and personal disasters; it often brings out the kindness in people's natures, motivates new ventures for the greater good of the self or humanity and highlights what needs to change in order to bring about a better world.
It may be difficult to see the benefit in for example losing a life partner, parent or family member, we may feel angry or devastated about this loss and it is important to honour these feelings and take the time to grieve. In this way, we allow our natural emotions to flow through us and be released. When we do not allow our emotions to be expressed; if we avoid them or distract ourselves, they interrupt the natural biochemistry of the body, causing blockages at a cellular level which can eventually result in dysfunction of the body, illness or disease. The natural programming of the body is to maintain homeostasis or balance in all of its functions at a physical, mental, emotional and spiritual level. The only thing that prevents this balance is when we hold onto versions of our story from the past, or future versions of our story that we would like to materialise. Non acceptance of 'what is' is like having an argument with reality. it keeps us in resistance and as the saying goes: 'what we resist, will persist'! (Carl Jung). It's the same principle as 'what you focus on the most is what you attract more of'. So take the time to honour and grieve for your loved ones, then lovingly make the decision when it feels right for you, to move on with your life. Not moving on is like a form of self-abuse, to refuse to look for happiness in your life points to deeply self-sabotaging emotional drivers that are keeping you trapped in this state - something to reflect on if this applies to you.
So to return to my original point that I believe there is a purpose for the greater good in everything that either happens or doesn't happen; it may take some time maybe even years for that greater purpose to become apparent. However if you are willing to suspend judgement and focus on what's good in your life, you will find true peace of mind and happiness in each moment. Go well, may you find the peace and happiness in your life that you truly deserve.
References
1. Bruce Lipton talking about this: https://www.brucelipton.com/blog/4-ways-change-your-thought)
2. There are also lots of other useful resources here: https://www.brucelipton.com/other-resources#belief-change
Categories: Cellular healing, Emotions & Health, Health & Well-being, Spiritual Awakening
/