Shopping Basket
Your Basket is Empty
There was an error with PayPal
Click here to try again
Thank you for your business!
You should receive an order confirmation from Paypal shortly.
Exit Shopping Basket
Priory St, Ware, Hertfordshire
Helping you find Health & Happiness
| | |
| --- | --- |
| Posted on 30 May, 2016 at 18:25 | |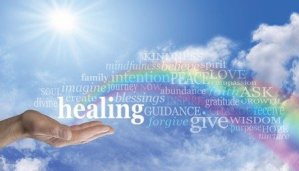 The following is a description by one of my Journey clients, of her experience of healing through Journey work. It should be stressed that everyone experiences Journey work differently because of the different and unique ways our minds process information, but this is a wonderful account of one person's Journey to healing. 
The Journey - My Journey
Three years ago I developed post traumatic stress (PTSD) after a relatively minor scalding accident on a flight from business in Moscow. Boiling coffee was spilled all over my right thigh... I was not given any first aid and until landing three hours later, was treating myself with ice in the aircraft toilet... When the blisters started developing and I looked at myself in the mirror seeing sheer horror in my eyes, I knew I was in trouble... In my own mind I was referring to another scalding accident when I was three. That accident left me fighting for life for weeks. This was followed by a year of skin graft operations to save me from disability. Consequently 25% of my body is severely scarred, forever...
This, small by comparison wound was slow to heal, like all scalds. It was six weeks before the dressings came off. But that wasn't the real issue. Without a warning, a powerful and overwhelming "feeling" like nothing ever before started flooding my consciousness, so powerful that I could only describe it as a tsunami of an unknown emotion. Out of the blue, it would grab me by the throat and leave me shocked and in tears. I worked then in a demanding role... Normally I loved my job but after the flight accident I started feeling under enormous strain and under toxic stress... Three months after the accident on the flight I could no longer pretend all was well. I could not continue working and went off sick with PTSD...
Just before I broke down, I spoke to my Mum. She told me that after the childhood accident I was not admitted to a hospital... She told me how I was cared for at home, with drips and transfusions directly from my parents... How I was on and off unconscious for six weeks... How Mum was afraid to wake up for fear of finding me dead in the morning... Well, I suppose it was the harsh reality of the 1957 communist Poland - they were not to waste resources and medicines on a child that was to die, were they?
The trouble (or blessing?) was that I did not know that I wasn't admitted to hospital, uncared for, rejected by the professionals and left for dead. I was too young to remember and as my parents saw their kid recovering well, developing OK and doing alright in school and life in general, why would they want to remind me of the neglect?... Consequently, I didn't know until I was 58 years old, when my Mum told me after my flight accident. When Mum told her story, I don't know why, but it felt like the ground slipped from under my feet... things started troubling me then even more and finally I just couldn't carry on as normal.
The truth was, the child-me inside my subconscious knew about the neglect, she was angry with the people who left her for dead, she was even troubled by it... Except that the adult-me didn't have a conscious memory of it all and the child-me couldn't tell the adult the truth.
First I thought I just needed "a rest". So I did rest... Well, at least I tried. But I could not sleep and was forever anxious and afraid of something... Everything really! I had fear stuck firmly in my belly even though I did not know what I was afraid of. As days went by, I knew I needed to do something to get better as by then I realised that I must be experiencing a delayed post traumatic stress related not to the minor scald on the flight but the major scalding in my early childhood. The two scalding accidents somehow synergised in my subconscious and the flight accident triggered something... As if it said to me: "enough is enough, you can no longer pretend that THAT trauma is not bothering you again". I needed healing.
So I started searching for help... Talked to the doctors, engaged in counselling, got some medication. My GP referred me to a psychiatrist and she understood I would not recover unless I could sleep; the antidepressants she prescribed for sleep prepared the ground for the "major works"...
Then Sandra stepped in. She supported me through the PTSD struggle as a friend but she could clearly see that whatever I was doing, wasn't working. Sandra then suggested I try The Journey, a visualisation therapy which she is trained in. Sandra is a friend, but I knew her for years in her previous scientific role in GlaxoSmithKline and trusted her as a professional, in her changed profession as a health and well being therapist. I didn't know anything about the therapy but would try anything to get out of the hell I was trapped in...
So I read about The Journey. I always believed in the power of mind so the theory sounded very encouraging to me. Then Sandra took me on it... The Journey session took only three hours but it was a very powerful healing process. Three hours of challenging myself in my own mind in, what I can only describe as visions or dreams. Jumping through imaginary fires, dropping down imaginary vertical tunnels, jumping off cliffs and over furious sea waves, onto a beach, resting by the fire? I now think nothing of such adventures!...
That's when the real work began. There, by the fire on a beach the adult-me met the child-me, the child-me met the hospital doctor, the one who left her for dead... The three year old child-me punched him, kicked him to the ground, asked him to get up and go back into the darkness, where he belongs... It was quite comical actually!... And all that within the safety of my own mind. I met Mum and Dad by the fire too, and all the people that matter. Then the child-me and the adult-me gave each other a hug.; finally the child-me felt safe with the adult-me... But before the end of the session I found a big pot full of black thick goo... Sandra wanted me to wash it away or maybe suck it out with vacuum... I couldn't, it was too thick. I couldn't pour it, or take it out with my hands, wash it or suck it out...
It wasn't the end though. For two weeks after the session my head was still "on fire". A few days after the therapy my silver rings turned black! I knew from my brother, who is a jeweller that some people's skin polishes silver and others tarnish it. Mine always polished my silver. He loved me wearing his jewellery because my skin made it shine... Until now! Some powerful physical processes must have gone on in my body to release substances through my skin to blacken the silver. It made me realise that the "feelings of trauma" must have been stuck in my cells' memory all those years and were only released following The Journey.
Finally, after two weeks I started feeling better. I still went through a number of fights in my mind to sleigh lots of "dragons, monsters and scary anacondas" that represented my fears and phobias... I used Sandra's visualisation technique on myself, just as Sandra did during the initial Journey... In the end I forgave the doctor and let him rest in peace. I forgave my Mum and Dad too, that they did not protect me from the horror I went through, even though I never thought I had anything to forgive them for - they did so much for me! Still, Sandra asked me to check and once I did, I knew it was the right thing to do.
Then the black goo... It was there for two weeks, too, until I finally managed to "vaporise" it with an imaginary laser. No more legacy of trauma... No more fear... No more anger or anxiety.
I know, it all sounds bizarre but it was a real process. Real to me and that's all that matters.
I cannot thank Sandra enough, a skilled and empathetic professional for giving me freedom from the effects of deeply seated trauma.
Now I don't only feel free - I am free! Thank you Sandra ❤️
 I would encourage anyone who'd like to resolve some troublesome emotional or mental issues in their life to try The Journey, a visualisation therapy. It has scientific credentials and more and more psychotherapists practice it. I know that because I've recently needed psychotherapy again, when, after a corrective surgery on my old scars, I developed some "mushy" feelings and "wobbly knees" again... The hospital psychotherapist was very interested to hear about my experience of visualisation; he knows of it and recognises its positive effects. Still, without any bias I can say with my hand on heart that The Journey healed me, whilst counselling, medication or therapy just helped.
Categories: Cellular healing, Emotions & Health, Health & Well-being
/